WELCOME TO RESTORATION DESIGN
Attention: Canadian Customers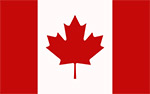 Canadian Shops and Collectors will be charged in Canadian funds for their order with applicable taxes.
We have launched a separate Credit card processing platform to accept Visa and MasterCard. The base USD amount online from your order will be calculated to the average exchange rate for parts purchased. Applicable shop discounts, promotions will be applied before conversion.
Most of our Canadian customers are paying up to 2.5% on their credit cards converting up to USD and the average exchange is nearly half that, so we are hoping this will reduce unwanted fees.
Applicable sales tax will be applied after your order is processed. You will not see your tax here as shipping, bulk, discounts and conversion have not been calculated.
We look forward to doing business with you and providing quality parts for your Porsche and BMW projects.
Video Series - Subscribe Today!
Visit our Youtube site today for a ton of great information. We have produced over 30 videos for the Porsche enthusiast and are constantly adding insightful new content. Learn about specific installations for many of our panels, the benefits of Gavanneal Steel over conventional steel, and in-depth spotlights on our own collection of cars. Restoration Design is proud to share our love of the Porsche family with you!
Featured Items of the Month
Quality Custom Porsche Automobile Panels.
Restoration Design, based in Guelph Ontario, is a manufacturing facility producing high quality rust repair and complete replacement panels for vintage Porsche automobiles.
Buy with confidence from the people who actually make what they sell!
Shop Quickly & Secure Online - our entire product catalogue is updated daily.
Hundreds of Items Ready to Ship - we have over 6000 parts in stock, ready for you.
Used panels and other parts stocked - contact us for more information.
Express Shipping Available - if you need a part quickly, we can arrange that!
Order online, by phone, fax, or mail.
In the last year we have been increasing our production of new parts for the 356, 911 and 914 models and are eager to hear from the Porsche enthusiasts what parts are most demanded in the community. In addition to new sheet metal parts we are also selling used original panels for the 356, 911, and 914, as well as mechanical parts. With over 500 unique parts in our inventory, there is something for everyone!
Restoration Design is striving to reproduce accurate parts for the 911, 914, and 356 from pristine panels. We are always looking for NOS panels to reproduce these parts to ensure the highest quality of replacement panels and also purchase quality parts for resale.
To reduce the cost of shipments to European customers, Restoration Design has a European distributor. Contact Restoration Design Europe in Holland www.restoration-design.eu
The classic Porsche community is small in number, but extremely diverse and constructive - Restoration Design respects this and gladly accepts any criticism, suggestions or part requests anyone may have. Perhaps your request will result in a new inventory part in the future! Contact Restoration Design here.