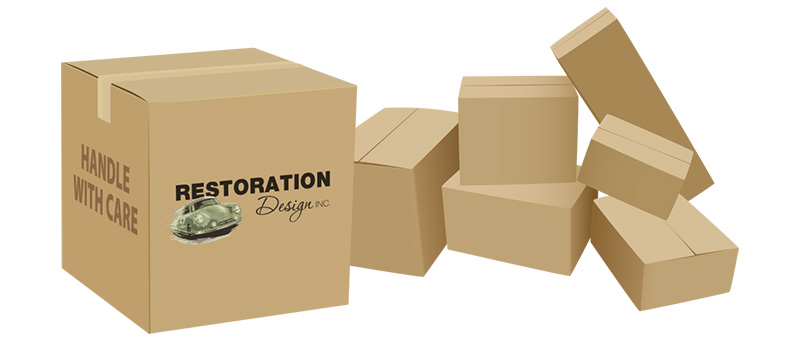 At Restoration Design - your Satisfaction is our priority, bar none.
We take pride in being a small family-run company that understands the concept of good, efficient and personal customer service. You will be speaking directly to one of us and we aim to solve any problem you may have. Before contacting us, please see the following sections for terms, shipping, returns, policies and more.
---
Ordering & Shipping Process
Our goal is to create an efficient, cost effective solution for both the buyer and seller - and with the unique size, shape and weight of our parts, it has led us to develop a very specific shipping process. We feel it is the best solution for North American customers, and our facility!
---
Returning Products to Restoration Design
If you need to return a product to Restoration Design, please do not send them to 24 Hayes Ave, Guelph, Ontario. Restoration Design has set up a special warehouse located in New York in order to reduse shipping costs, and to eliminate unnecessary duty costs. Please contact us for the shipping address prior to returning a product or package.
---
Please Read The Following Before Purchasing From Restoration Design:
When providing a credit card for payment of your order, please contact your bank and tell them you are ordering from us in Canada. This should avoid a Fraud alert and delays in your order being shipped.
When ordering $2000 or more in product please call our location and provide a federal BIN# or if an individual, your SS# so that USA Customs will clear and release your order.
This is a USA border law and we must comply. If you fail to provide after placing the order we will have to call and this can cause delay in releasing your order for shipment. We keep this information on file for the future and US Customs keeps in their data base. The ID number are only referenced on the manifest to Customs and not recorded on your invoice document to protect your privacy.
Your order is placed on a secure link and received by email to pack.
Once packed a label is made based on dimension and then weight and discounts provided to us are passed on to you for these charges. We ship Tuesday and Thursday to the USA under a blanket manifest to expedite your orders.
Air or large ground shipments are available at additional costs to expedite your orders if requested. In this case we collect quotes and choose the best for your situation.
Domestic and Shipping outside of North America is processed daily and quotes are communicated by email to the customer if applicable. All Home delivery shipping rates are higher than business addresses. You can provide a bill to and ship to that will reduce your costs.
Your invoice will be emailed to you once your credit card is charged. Once you open and print you will find tracking numbers located at in the message box on the bottom of your invoice. You can use these numbers to monitor delivery to your location.
The cut-off time each shipping day is 10:00am Eastern Standard Time.
We primarily ship Fed-Ex standard. Expedited and urgent shipping available on request. Average shipping times:
Canada: 2-4 Days
USA Central and West Coast: 3-5 Days
USA Eastern: 2-3 Days
Worldwide: 5-7 Days
Please note that before we can accurately calculate a shipping rate - we must package and weigh the parts first. You only pay what it costs to ship! Orders from the USA pay no taxes, duty, or brokerage on parts manufactured in North America. Duty of 2.5% is taxed on all parts manufactured overseas.
If the customer/consignee is not comfortable with boxes left on the front porch, they must request signature service.
---
International Customers

For our European customers who are looking for Restoration Design parts, visit Restoration Design Europe here.
---
Canadian Orders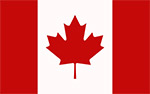 Canadian Shops and Collectors will be charged in Canadian funds for their order with applicable taxes. We have launched a separate Credit card processing platform to accept Visa and MasterCard. The base USD amount online from your order will be calculated to the average exchange rate for parts purchased. Applicable shop discounts, promotions will be applied before conversion. Most of our Canadian customers are paying up to 2.5% on their credit cards converting up to USD and the average exchange is nearly half that, so we are hoping this will reduce unwanted fees.
We look forward to doing business with you and providing quality parts for your Porsche and BMW projects.
---
Mexico VAT
We welcome your orders, and can ship to your destination. All orders being shipped to Mexico will have a 16% VAT applied.
---
Ohio Orders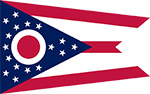 Restoration Design Inc is registered to collect Ohio State Sales Tax 5.75% from residents/shops.
If you have a reseller or exemption certificate to avoid being charged, please contact us and we will provide an email to forward.
---
Cancellation Notice
Please note: If orders are fully processed (packed and transaction/payment completed) at the time of cancelling, you may be subject to a handling charge. This will compensate for materials, labour and transaction fees.
---
Item Returns
Although we stand by our products, we accept returns on defective products due to poor craftsmanship. If the item is unwanted, we will allow returns within 30 days of receiving the goods, but you will incur a 15% restocking fee. The parts must be in new, unused condition. Please contact us directly in the rare event of an item issue. In our many years of business, we can count the number of product returns on one hand!
Forms of Payment
Whether you choose to use our online store or contact us directly for ordering, we accept many forms of payment including:
Cash
VISA
Mastercard
Bank Transfer
NO CHEQUES OR MONEY ORDERS.